Pastoral
Our House System
At Brookfield, the House system is central to our ethos and culture, promoting a vital sense of belonging. There are seven houses, each of which has its own special character and all of which enrich the life of the school, providing fun and laughter, and promoting a healthy competitive spirit in our students.
Each house is named after an icon linked to our curriculum here at Brookfield: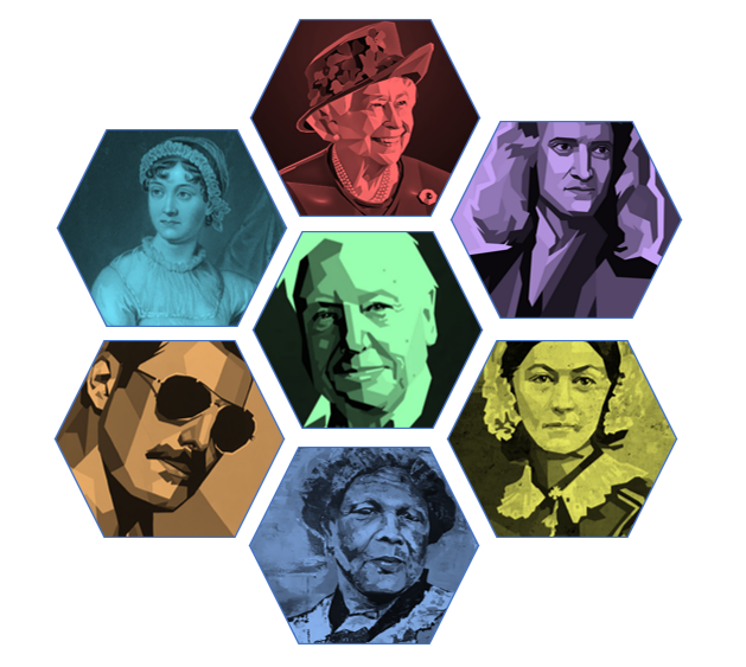 Sir David Attenborough
Jane Austen
Freddie Mercury
Sir Isaac Newton
Florence Nightingale
Mary Seacole
Elizabeth Windsor
Each house has their own House Leader at team of tutors. Houses are arranged into vertical Personal Development (PD) groups. Within each House there are eleven PD groups containing four or five students from each year.
PD groups meet four times every week, during which there is an opportunity for students to receive advice and guidance, to get involved in wider school life, to take on additional responsibility and leadership roles and to work on their own personal character development.
Relationships are reinforced through PD as students support each other in a very positive manner through our family group buddying system. These are small groups of up to five students within a PD group, they include a youngster from each year group. Students are 'buddied up' to work together and support one another throughout their time at Brookfield.
Vertical Tutors Groups are arranged centrally. We will aim to place two boys or two girls from the same primary school into a PD group, but this will not be based on friendship pairings. (Please be aware that we do not request friendship pairings from our cluster primary schools). We will endeavour to place families within the same House (but not the same PD group) and we also to make sure that we spread students with particular strengths and abilities evenly across the Houses.
The greater involvement of parents and carers in the learning process will give significant additional support to each child, helping to raise standards of achievement. Parents and carers are encouraged to contact tutors via EduLink if there is an issue concerning their child. Likewise, our Tutors will contact parents if they have a reason to be concerned about a child's progress. Tutors are always the first point of contact for any concerns from parents or carers.
House Leaders are responsible for the overall personal well-being of the child including over-seeing student progress and development through tutors. House Leaders are responsible for the support and guidance of each child and where necessary will liaise with Teaching and Non-Teaching Staff, parents, carers, and external agencies such as Family Support Workers and / or Social Care.
At Brookfield, we believe that our partnership with parents and carers is vital in supporting students to achieve their very best at school. To that end, we work hard to communicate regularly and effectively with home, and parents are encouraged to join with us in celebrating their child's progress and achievements.