Food & Drink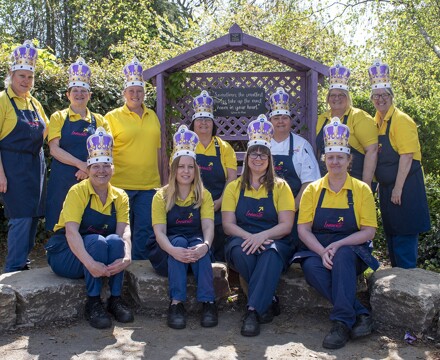 Brookfield uses a Cashless System, Scopay, for its Catering Services, which are provided by Innovate Services Ltd. No cash can be accepted at the food counter 'Till Point'.
For your convenience and to assist us in our administration of the service, a method of payment by cheque will be introduced. The cheque can be made out to Innovate Services Ltd, and handed in to the School Reception addressed "to the kitchen". - Please write the full Name of Pupil and Class reference on the back of the cheque and place in an envelope.
Any amount of money can be paid into your account held within the system, money spent on food will be taken out of the system.
The School is also able to provide you with a report detailing each item of food served, each credit made to the system, for any time period and show a current balance.
There is a daily 'spend limit' programmed into the system of £5 this can be increased or decreased for an individual pupil by making a written request to the kitchen.
Main Benefits
Convenient way of paying for school meals. No more looking for change every morning.
Discourages the misuse of school dinner money through spending in shops outside of the school grounds.
Alleviates many of the associated problems with the use of cash in schools. i.e.: Loss, theft and bullying.
Specific food allergy ingredients can be barred automatically.
Healthy eating is encouraged.
Queueing times are reduced through increased speed of service.
Automatic free meal allocation with the pupil remaining anonymous.
Detailed reports to analyse all aspects of the use of the system.
Having control of pupil accounts by pupils using the I.M.P.A.C.T. System teaches important life skills.
A more efficient delivery of service helps the caterer to provide wholesome, healthy and enjoyable school meals at a low cost.
Food & Prices include:-
Meal Deals with free Pudding or small Water (£2.60):
Main Meal/Street Food
Pasta Pot
Jacket Potato Cheese/Bean Cheese and Bean
Teppan Stir Fry
Innovate Cold Drink Tariff Poster
Innovate Grab & Go Tariff Poster
Breakfast & After School Club:-
Breakfast Club is also available from 8am to 8.25am - Bacon and Sausage Rolls, Danish Pastries, Hot Drinks, Drinks & Cakes are all available. Free Porridge is available.
There is also an After School Club where food is available for10-15 minutes after the bell.
Allergens:-
Please email brookfield@impactfood.co.uk if you require the allergen list.