Welcome to Brookfield!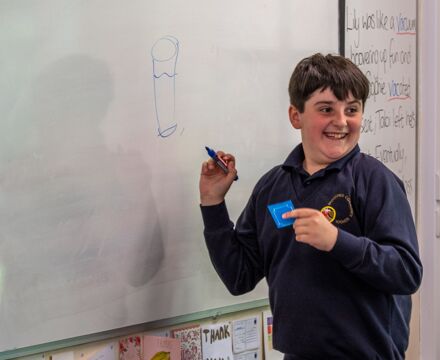 Happiness, success and personal fulfillment, to be the best that they can be: these are the things that we all want for our children and these are the things that are at the heart of Brookfield, where we help our students every single day to aspire, act and achieve.
Welcome to our school.
Mr S Parkes,
Headteacher
---
We, as student leaders, are very proud of our school and are dedicated to making everyone's Brookfield experience the best it can possibly be. Across the Wellbeing, Pastoral and Curriculum strands, we work with all members of the school community, ranging from Students to House Leaders to Site Team, who all share our passion for helping students get the most out of Brookfield. We believe that this intricate and extensive support network is one of the key reasons why Brookfield is such a highly achieving school; and our results continue to improve year on year.
But it is not just about the grades. With innumerable opportunities ranging from a diverse list of co-curricular clubs to extra support for excelling athletes, we here at Brookfield leave fully prepared for the next chapter of our lives, having been shaped into well-rounded individuals.
On behalf of the whole Brookfield community, we wish you the best of luck and a great time at our school.
Student Leadership Team