Alumni
Calling all past Brookfield Students -
We are looking to expand our Alumni process at Brookfield School and we are looking to create a database of past students to understand and recognise some of the incredible achievements that have been accomplished since leaving Brookfield.
Specifically, we are looking to create individual posters based on ex-students career progression since leaving us to celebrate success and inspire our current students.

If you would like to be a part of this process, share your journeys with us, and to be a part of the Brookfield Alumni, please complete the Alumni form.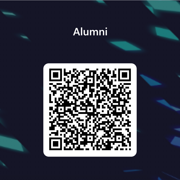 As part of this process, we will ask you to provide a recent photo of you at work. If you do not wish to do this, we cannot create a poster, but your information will be passed on to your old teachers.